29th Annual Invitational Dallas Christmas Parade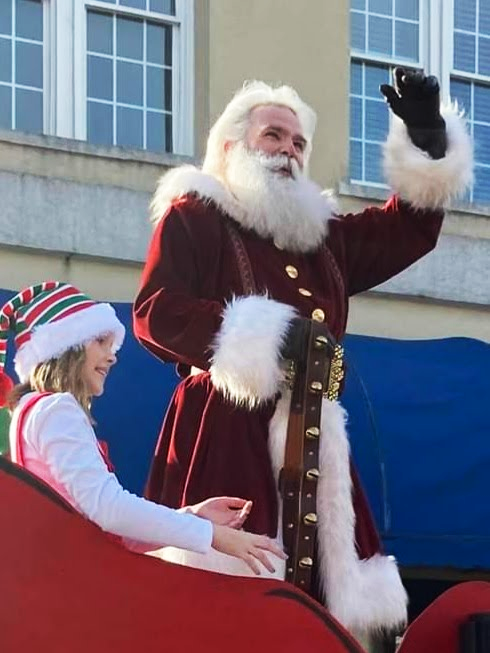 This past weekend we held the 29th Annual Invitational Dallas Christmas Parade. Presented by the Paulding County Rotary Club, in cooperation with the City of Dallas Parks and Recreation Dept. Our Christmas Parade was blessed with a beautifully bright and clear day, this year. No one could have asked for better parade weather. Organizers estimated a record turnout by residents who attended the parade! We thank everyone for making this such a terrific event every year.
Paulding County's PC 23 recorded the parade and will be broadcasting it very soon on Comcast 23, in time for Christmas. Special thanks to Frank Baker and Jeff Harkins. We will announce it on social media as soon as it is available. Be sure and check it out! This year marks the first year that all 5 of our County High Schools participated in the same parade!
This year our parade theme was "Serve to Change Lives." Thank you to all of those local groups, churches, and businesses that participated in the parade. A lot of hard work and effort goes into your floats and entries. Every entry was a great representative of our county. Special thanks to all the organizers and volunteers who participated and helped this year's parade to be a truly successful event.
The presenters would like to thank the Mayor of Dallas, James Kelly, and the City Council members for their support. A very special mention of thanks goes to the City of Dallas Police Department and the DOT. Without their contribution, this event would not be possible. Thank you to the Paulding County Sheriffs Department, Paulding County CERT Team, and the Paulding County Fire Dept. for your continued participation, coordination, and preparedness.
The Invitational Christmas Parade sponsors Paulding Christmas Inc. A non-profit 501 ©3. A small volunteer organization whose goal is to provide (new) toys to the less fortunate children of Paulding county. To be qualified, the parent or guardian is required to complete an application providing proof of residency and income. They follow the poverty guidelines for our area.
the-annual-invitational-dallas-christmas-parade the-annual-invitational-dallas-christmas-parade