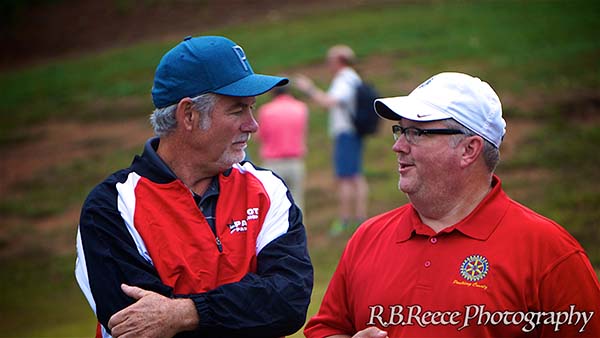 The Paulding County Rotary Club would like to thank all of our sponsors and golfers who participated in our 32nd Annual Charity Golf Tournament. Without your participation, we would not be able to sustain the contributions that you make possible. We would especially like to thank our platinum sponsors Hardy Family Automotive, Greystone Power, Wellstar and WestSide Bank. Thank you to all Corporate and Tee sponsors for your continued support. For the past 32 years, we have been able to provide direct contributions to nonprofit groups, civic and community programs here in Paulding County all because of your support.
Paulding Rotary Club has been a positive force for our local community during the 50 years since its charter. Having raised over 1 million dollars, which has returned into this local community, the Rotary Club of Paulding looks forward to many other great projects that will serve this community for many more years to come.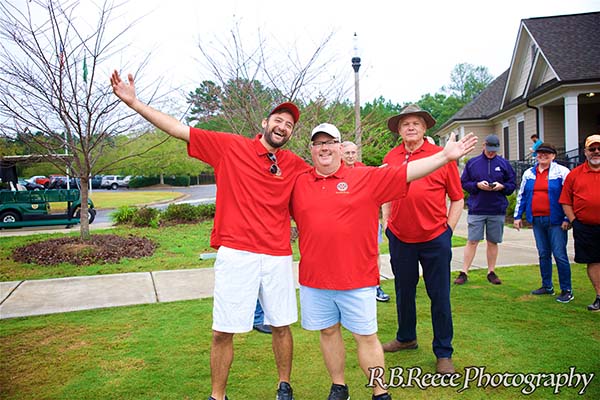 This year's golf tournament went well! We had just the right amount of volunteers and a lot of sponsors and teams were added in the last week to 10 days leading up to our event to help us to have another great year! We had 23 teams that played in our event this year and we raised about as much money this year as we did last year which as you know helps us as a club to continue to give to our local nonprofits in a significant way.
For questions or payments call: (678) 631-6663 please make checks payable to Rotary Club of Paulding County, PO Box 853, Dallas, GA 30132
Volunteer members of the Paulding Rotary Club.David Lyles' Team took first place, again!
Special THANKS to all our terrific sponsors for your support and participation.
Thanks also to The Frog Golf Course.