We love supporting local organizations like McKenna Farms that serve our special needs community. To learn more about what they do, please visit https://www.mckennafarms.org.
While we were at McKenna Farms today to present new cushioning mats for their pediatric therapy rooms, we had the chance to deliver a special gift that we hope will enable them to accomplish even more good works. McKenna Farms makes a positive difference in our community and so does the Rotary Club of Paulding County.
Here, the gang gathers as Treasurer Jake Hammitt delivers a club check to Jessica Moore and Merrill Baker of McKenna Farms.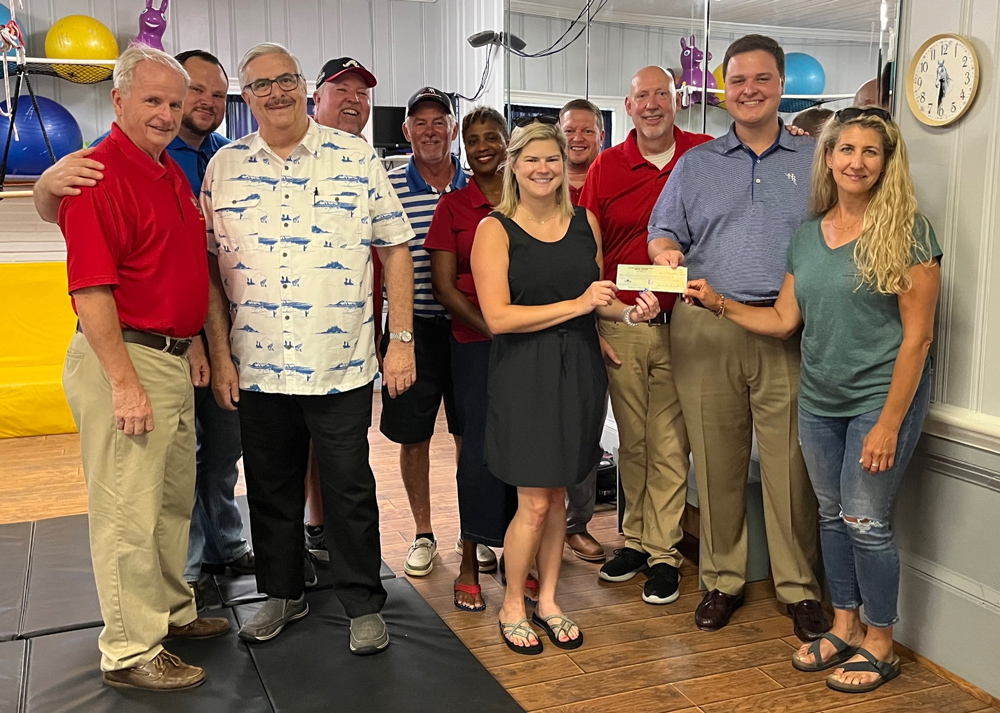 Here we go SERVING again. McKenna Farms provides specialized therapy to boys and girls with a wide variety of diagnoses and developmental delays including but not limited to autism, cerebral palsy, spina bifida & traumatic brain injuries.
Rotary Club of Paulding County has equipped its therapy rooms with cushioning mats so the kids can get down on the floor, pursue their therapy goals, and use pediatric therapy equipment.
McKenna Farms assists 500+ clients each week. This project touches many families in our community.