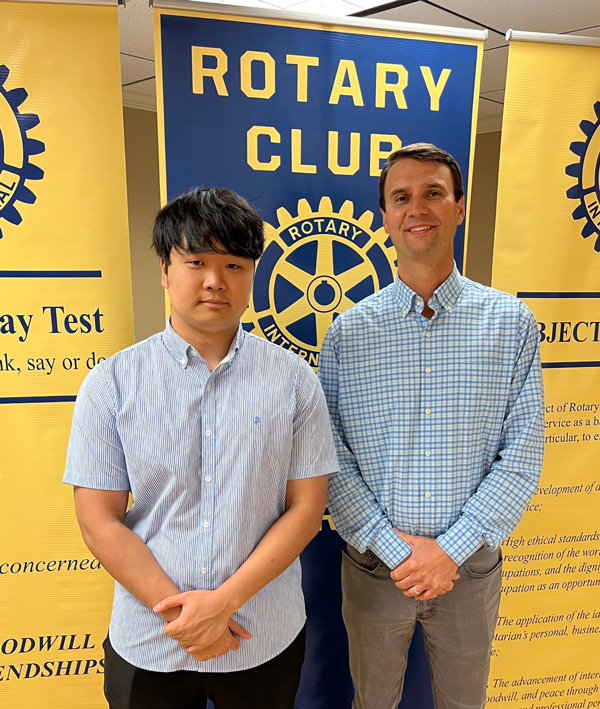 We were thrilled to welcome this talented Georgia Rotary Student Program recipient, Michael Jeong-woo, once again this week! Great future ahead for this scholar! Back today for a return engagement . . . Jang Jeong-woo, our Georgia Rotary Student Program scholar from South Korea.
"Just call me 'Michael'." 🙂 Michael attends the University of West Georgia, Tanner School of Nursing, on a Georgia Rotary Student Program scholarship. His sponsoring clubs are R/C Paulding County and R/C Bremen.
Michael filled us in on much that has happened since we were first introduced in April 2022. He has been a busy young man. Most impressively, Michael has delivered a 4.0-grade average in each semester he's been enrolled. "I came here to do my best."
GRSP's Vision is "to develop leaders who promote understanding and peace around the world." Jang "Michael" Jeong-woo is well on his way.
Michael is pictured here with his Paulding Rotary Host Justin Fuller.