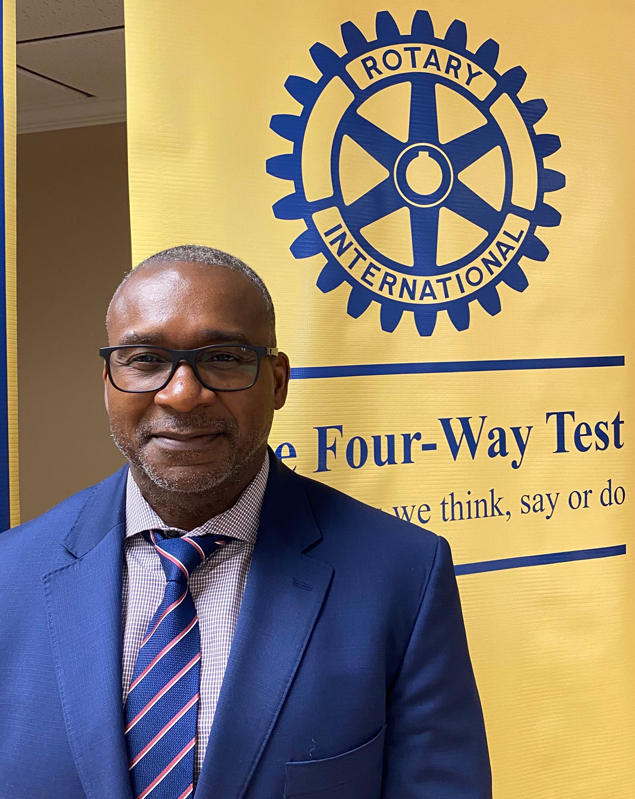 Paulding County Rotary Club welcomed new member Ralph Turner, DBA, MHA, MPA, FACHE. Ralph assumed the responsibilities as the SVP Wellstar, President, Wellstar Paulding Medical Center on May 9, 2022. Previously, he served as the Chief Operating Officer for the Cleveland Clinic Indian River Hospital and Executive Director of Patient Support Services for the Cleveland Clinic enterprise. Ralph also served at the University of Wisconsin Health System as Vice President for Facilities, Support, and Emergency Medicine Services (EMS) and at MedStar Washington Hospital Center (2008-12) as Vice President of Facilities and Support Services. Ralph also served four years at The Walter Reed Army Medical Center as Director of Clinical Engineering Services. Ralph's 36 years of healthcare experience also included 21 years as a member of the Health Services Command of the United States Army where he reached the rank of Warrant Officer Four.
During his extensive career, Ralph has managed operations in a number of key areas: the emergency department; medical transport, ground and Medflight; supply chain/sterile processing; facilities management & planning, design and construction; environment of care/life safety; environmental services; patient support services & patient transportation; patient & guest services; culinary & nutrition services; linen management & logistics, among others.
A native of Georgia, Ralph holds a Bachelor of Science in Business Administration and Management, a Master of Science in Health Care Administration from the University of Maryland, as well as a Master of Public Administration from Troy University. He recently completed his Doctorate in Business Administration from the University of Wisconsin. Ralph and his wife, Ann, have two sons. Welcome Ralph! We are thrilled to have you as part of our community and serving as a fellow Rotarian!