The 30th Annual Invitational Dallas Christmas Parade is presented by the Paulding County Rotary Club, in cooperation with the City of Dallas Parks and Recreation Dept. and broadcast by Paulding County's PAlpharetta Ga. This year our Christmas parade was blessed with a little rain. Organizers witnessed a great turnout of residents who attended the parade every year! We thank all residents for making this such a terrific annual event.

A word about the Christmas Parade's 2022 Grand Marshals
Paulding Christmas Inc. was organized in the early 80s by Shirley Smith from the Dallas Housing Authority, and Linda Meeks at the DFCTS office. Through the public interaction between these two agencies, a need was realized, and Paulding Christmas became the vehicle to provide new toys for children from our community. Teresa Smith became the first president.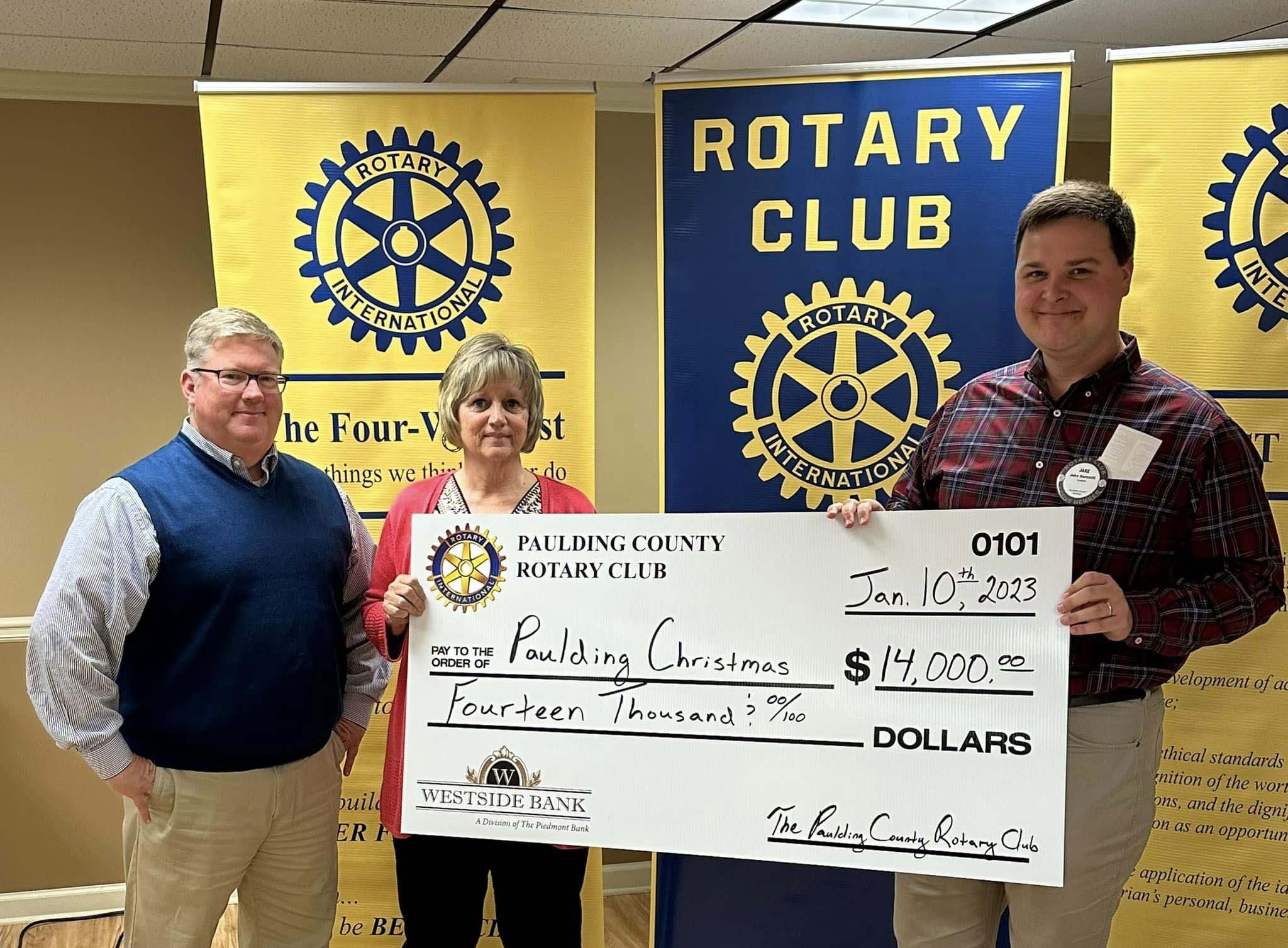 Vickie Paris joined us a few years later when she began her career at the housing authority. Vickie remains on the board to this day, along with Shirley Smith, and Darlene Golden, from LGE. Paulding Christmas has had approximately 12 faithful volunteers throughout the years. This task couldn't have been accomplished without family members and friends in the community helping. In the early years, the money we had to buy toys with was from very few donors and the red bucket drive in front of Walmart. Each year, when our children's list grew larger, so did our imagination with alternative ways to increase funding. Then all the many fundraisers began. Paulding Christmas had come into its own as a larger and more well-known charity. Along with donations from local organizations, the board members coordinated Pennies for Paulding with the Paulding County school system. LGE along with Hope volunteers continues this program now.
About 7 years ago, the Paulding Christmas board met with Hope for Christmas, who had started their own toy program. By merging with Hope, the two gained the ability to reach out to more children. Both Hopes for Christmas and Paulding Christmas had the same mission. We are blessed to have had all the great volunteers from the beginning and a younger generation of volunteers now to continue our mission of providing toys to children at Christmas.