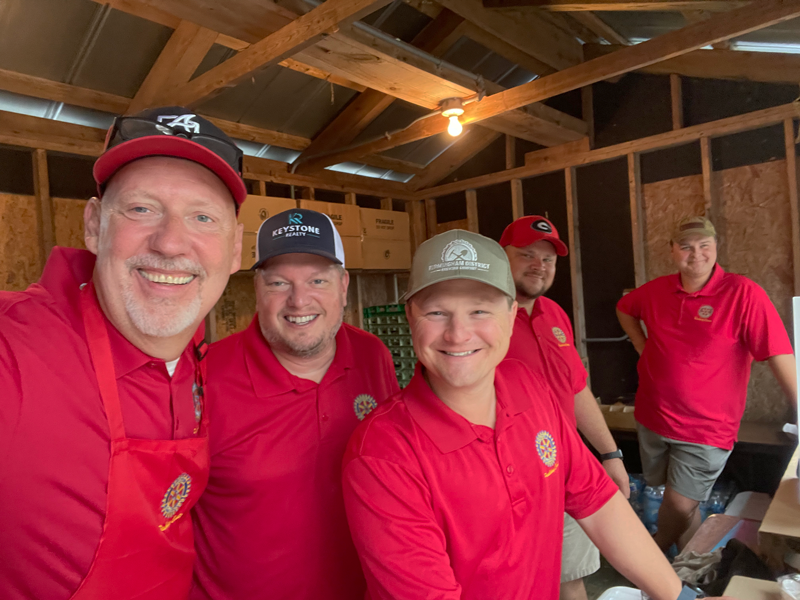 Earl Duncan Park provided a home yet again for Paulding Meadow's Craft Show. Due to some rainy weather on Saturday attendance was most likely under last year's 55,000. However, turnout was good and the county again showed its love for the event. People poured in from all around to check out the entertainment, like our county marching bands from all of our High schools performed. Let's not forget the food, because no one else did!
Paulding Meadows, now in it's 43rd year, has grown into one of the biggest events of the year for the County. Paulding Meadows is an Arts and Crafts Festival, featuring only handmade and handcrafted items. With the cooperation of 10 Paulding County non-profit Civic Organizations; Paulding County Chamber of Commerce, Paulding County Rotary Club, Dallas Woman's Club, Paulding County 4-H, Paulding County Boys & Girls Club, PCHS Band Boosters, EPHS Band Boosters, SPHS Band Boosters, PCHS Math Teachers, 773 Scouters Association. All of these non-profit groups joined together to help promote and produce the event in cooperation with the event staff led by, Dee McClain. All Members of the Festival are Volunteers and receive no compensation. Each organization gets an equal share of the Gate receipts for different responsibilities.
Thanks to all of those that help make it happen and to those who come back every year to make it a success, we appreciate the dedication to Paulding's biggest and best Craft Show Fundraiser.
The Paulding Meadows staff would like to thank all of the sponsors including the Paulding County Sheriff's Department for all the help in bringing the event together.